Rev Martin Thorpe is Priest in Charge at St James.
You can contact Martin by e-mail martinthevicar@btinternet.com
Rev Rebecca Lloyd is our curate. You can contact her by email revrebeccalloyd@outlook.com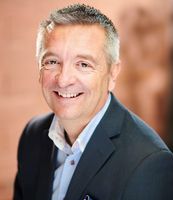 Paul Smalley is a Local Missional Leader who leads the ACE (Active Church for Everyone) team who run the 11am service.
Ian Richards is our Emeritus Reader.