ACE in January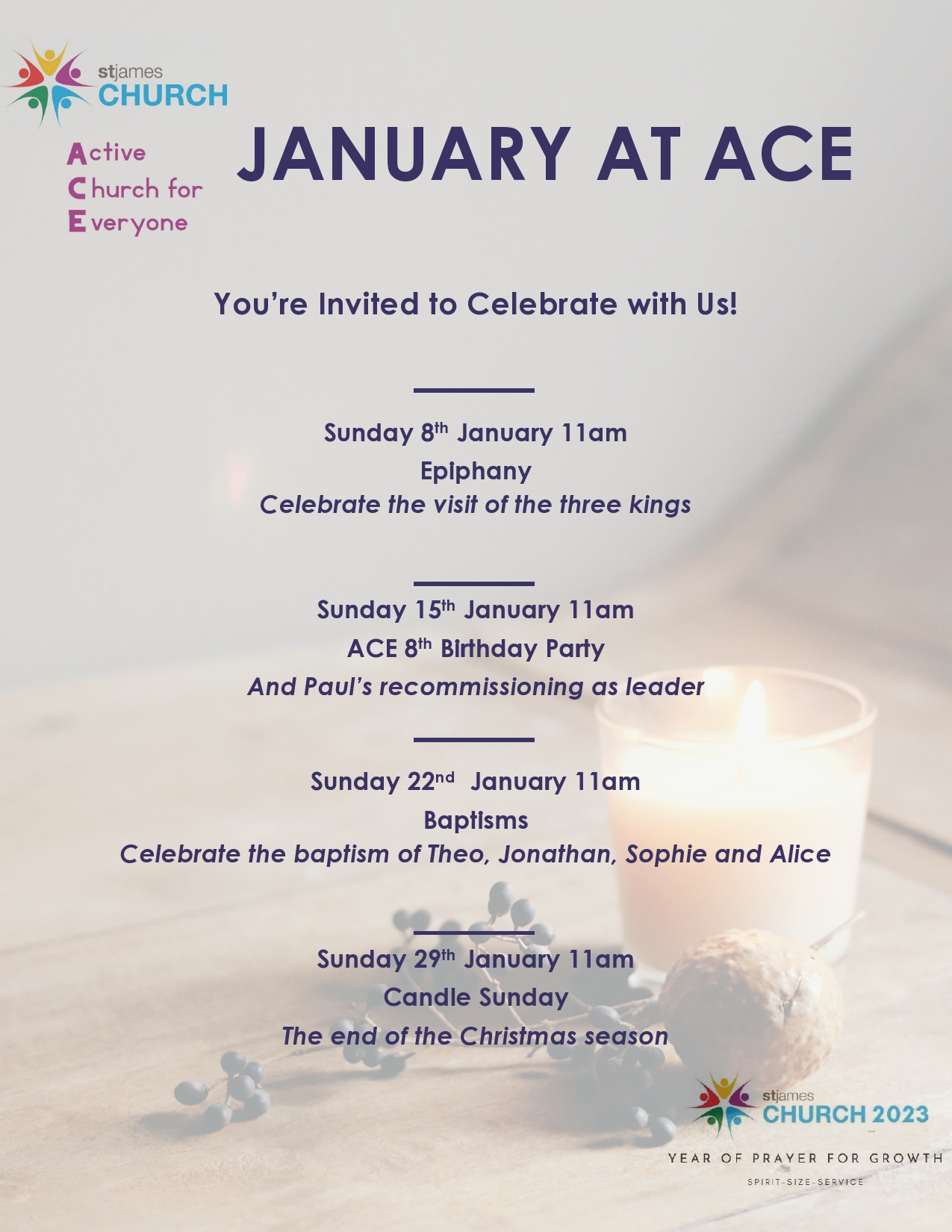 Join us for a month of celebration at ACE!
Sunday 8th January 11am
Epiphany - Celebrate the arrival of the Three Kings
Sunday 15th January 11am
ACE's 8th birthday and the recommissioning of Paul as leader
Sunday 22nd January 11am
Celebrate the baptism's of Theo, Jonathan, Sophie and Alice
Sunday 29th January 11am
Candle Sunday and the end of the Christmas season
Home Group
A home group meets on Thursday evenings in the home of Beck and Dan at 7.30pm. Everyone is welcome to meet for a time of worship, fellowship and learning.
Contact Rebecca revrebeccalloyd@outlook.com if you would like to come along.
Team Rectors Letter
Download and read the latest letter from Jeremy Tear
Easy Fundraising
Did you know that whenever you buy anything online you could be raising a free donation for St James Church, Hood Manor, Warrington . Just shop with your favourite retailers and they'll donate a percentage of the amount you spend to St James Church, Hood Manor, Warrington to say thank you for shopping with them.